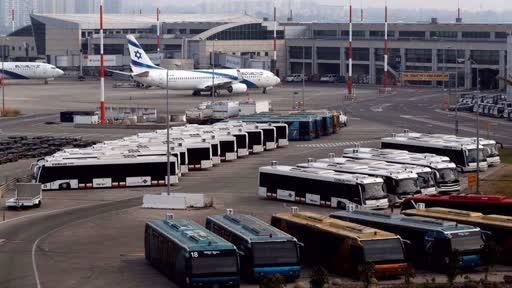 Security alert at Israeli airport as pres. Herzog departs for Bahrain
Israeli authorities tell passengers at Ben Gurion Airport to duck due to security breach after a Palestinian man crashes a car through the airport's checkpoint.

پارسی/Persian:

هشدار امنیتی در فرودگاه اسرائیل به عنوان رئیس. هرتزوگ عازم بحرین می شود
مقامات اسرائیلی به مسافران فرودگاه بن گوریون می گویند که به دلیل نقض امنیتی پس از تصادف یک مرد فلسطینی با خودرو از طریق ایست بازرسی فرودگاه، دست از کار بکشند.

https://zaya.io/w379x

#worldnews
🟢https://gap.im/presstv.ir

https://www.ghadiruna.com/pages/presstv.ir