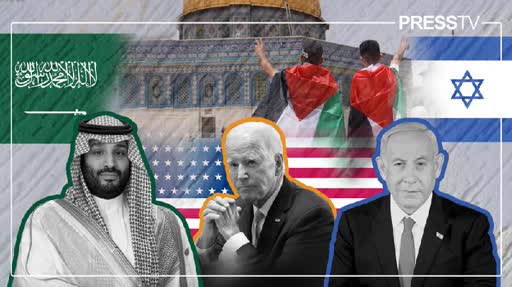 Feature - Explainer: Why US-led Saudi- #Israel normalization talks are doomed to fail?


Saudi Arabia's normalization with the apartheid Israeli regime, mediated by the US, will not only represent another betrayal of the Palestinian cause but is also doomed to fail, writes Reza Javadi.




- #normalization

ویژگی - توضیح دهنده: چرا مذاکرات عادی سازی بین عربستان و #اسرائیل به رهبری آمریکا محکوم به شکست است؟

رضا جوادی می نویسد: عادی سازی عربستان با رژیم آپارتاید #اسرائیل با میانجیگری آمریکا نه تنها نشان دهنده خیانت دیگری به آرمان #فلسطین است، بلکه محکوم به شکست است.




- #عادی سازی
https://i.zqzco.com/i/dЙП
#worldnews
🟢 @http://presstv.ir
Ghadiruna|Gap Messenger|Vida Messenger